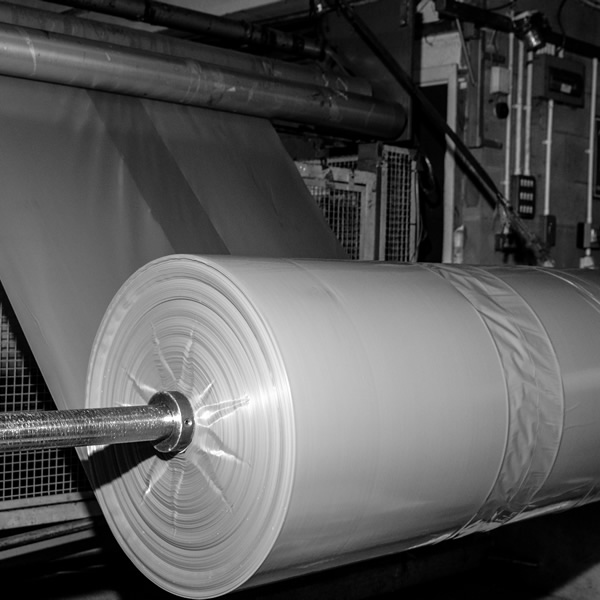 Gusseted tubing
Gusseted tubing, like lay-flat tubing, is a continuous tubing wound onto a roll.

Like a never-ending polythene bag with pleated sides, gusseted tubing provides the ideal solution for products that are not symmetrical, larger on one side than the other or particularly bulky or unwieldy. It also works extremely efficiently with square products. The expanding form of this design gives flexibility of use to the customer; one size can cover multiple applications but still provide a snug fit.

Gusseted tubing can be heat sealed, tied, stapled or taped shut, custom made for you and can include your logo or other printing.
Available in our extensive range of widths and gauges, including our exclusive RAM strength film, which utilises the very latest technology to ensure the thinnest of films with no compromise to the quality or strength.

We can also provide gusseted tubing in a shrink film and make it viable for domestic and commercial freezers.
Gusseted tubing has extra polythene on the sides that increases the capacity of your packaging. It features a creased side that can expand to fit larger items that might need more space. Side gussets have a single seal spanning the entire.